Buying a car can be overwhelming. 
Not only is it something we don't often do, but the numerous options can make it difficult to know exactly what vehicle is right for ourselves or our family. Car shopping can be easy and enjoyable, though.
Here are 7 steps to help you have an easy car buying experience. 
1) Take Inventory of Your Needs
Why are you looking for a vehicle? What needs in your life will the new vehicle meet? What desires do you have about your next vehicle?
Maybe you're a parent with another child on the way and need more seats? Maybe you're wanting to switch from a minivan to a sedan after the children have left the house? Are you looking for a vehicle that gets better gas mileage? Do you need a starter vehicle for a teenage child?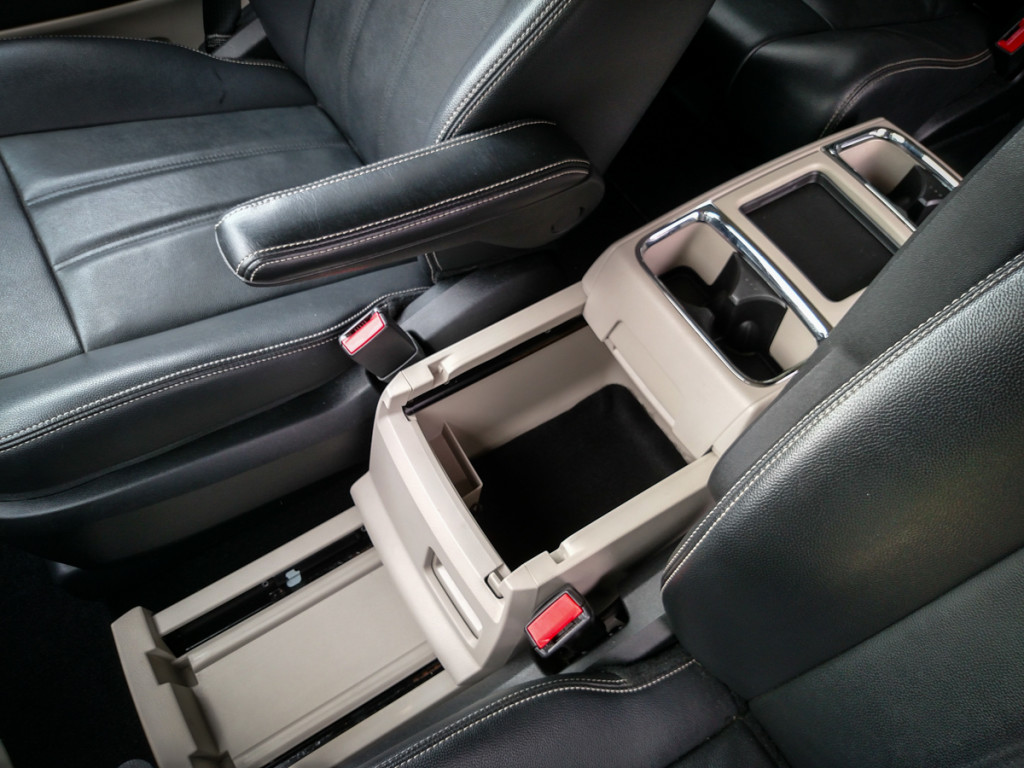 Are there specific yet smaller needs that need to be addressed? For example, parents of young children may have problems getting their child's car seat to fit well in specific vehicles. For this reason, it is a good idea to test the car seat in a vehicle(s) prior to purchase.
You may be on your phone often for work and need a vehicle with built-in Bluetooth for ease and safety. Or, you may desire automatic power sliding doors because of school drop-off and pick-up. Are there any other features that your next vehicle would ideally have to help you accomplish tasks easily?
Write these down so that you keep them in focus when researching and purchasing.
2) Determine Budget and Preferred Financing
After you've taken inventory of your needs and desires, decide what your budget is for the vehicle you'll be purchasing. Remember that you'll be paying for this vehicle one way or another so keep in mind the total vehicle price and not just the monthly payment – both are important in order to get a good value for your dollar.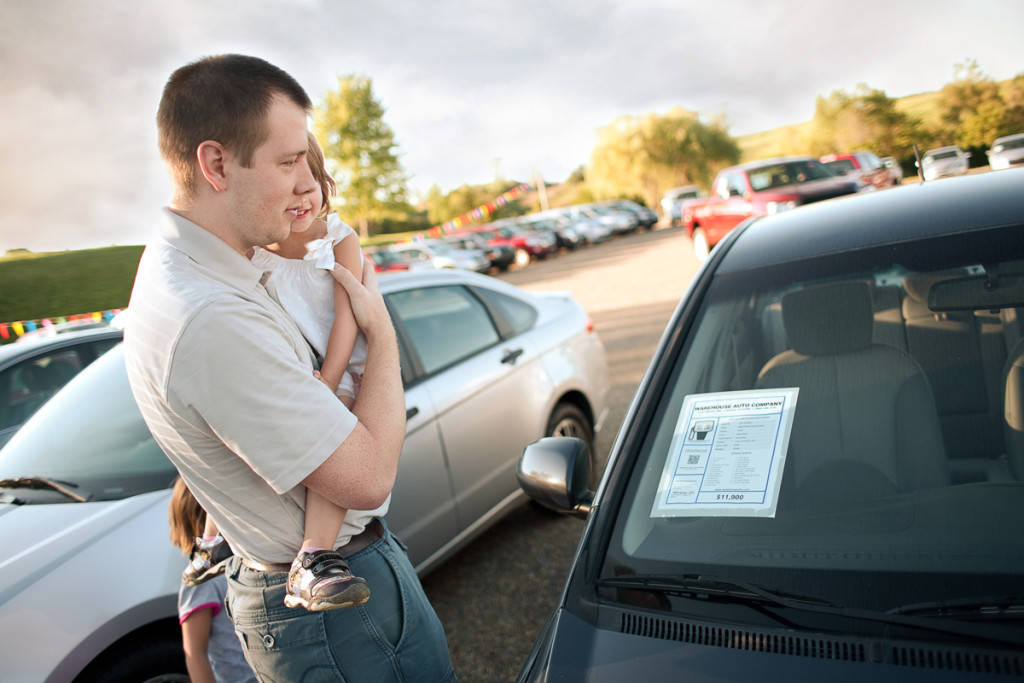 You may need to adjust your total or monthly budget as you start searching for specific vehicles but at least you have an idea of where you'd like to be and if you modify your budget, you'll have a better idea of why and how the price fits in with your other financial commitments.
How do you plan to finance your purchase? Will you be paying cash or will you be financing with a bank or credit union? Is there a specific bank or credit union you plan to use or will you shop around (or have the dealer shop around) for the lowest interest rate? How many months would you like to have to pay off the loan? 36 months (3 years)? 60 months (5 years)?
The longer you have your loan for, the lower your monthly payment although the shorter length you finance, the quicker the vehicle is paid off and your vehicle payments go down to $0.00. A benefit to this is that you can then roll that money not spent on a vehicle payment into a savings account and hopefully pay for the next vehicle in cash. Continue to do this and you may never need to have a vehicle loan again!
3) Search for Vehicles and Dealership
Once you have your vehicle needs, budget and financing determined, you have a solid foundation to start researching and searching specific vehicles and dealerships. This is where many people may start their car search but having done the previous assessments helps in choosing a vehicle that fits you and your finances well which can lead to less stress and an easier car shopping experience.
Trusted friends and family members are good resources to ask about local dealerships they've had good experiences with if you don't already know of one or two you'd like to visit. If you know someone driving a vehicle you're interested in, ask them what they like and don't like about their vehicle.
If you have a favorite and trusted car dealership that you'd like to purchase through, visit their website or store directly. If you don't see exactly what you're looking for, they may be able to find it for you so make sure to ask since buying through a trusted source makes car shopping much easier.
4) Confirm Price in Writing
Once you have one or more vehicles picked out, confirm the total price in writing. Ideally the price would only include the vehicle price plus tax, title and license. Places like Warehouse Auto in Swisher, IA don't add on extra fees on the back-end (paperwork fees, undercoating fees, etc).
Pricing should be clear and straightforward for an easy car shopping experience and you should be able to tell exactly how much you're paying and what you're getting for that price.
5) Contact Insurance Agent
Once you know the information on the specific vehicle(s) you're thinking of purchasing, contact your insurance agency to verify the cost of the new policy (you'll also need to contact them once you purchase so that they can switch over your policy).
6) Step Away and Analyze
By now you should have a good idea of what vehicle to purchase. This is the point when you may feel pressured to make a decision but the wise thing to do is to step back and analyze. A vehicle purchase is a big decision and even if you walk away from the dealership just to grab a cup of coffee and come back, take a step back before completing your purchase. The dealership should be able to hold the vehicle for at least a couple of hours and even if you go ahead and purchase this vehicle, you'll know that you took your time.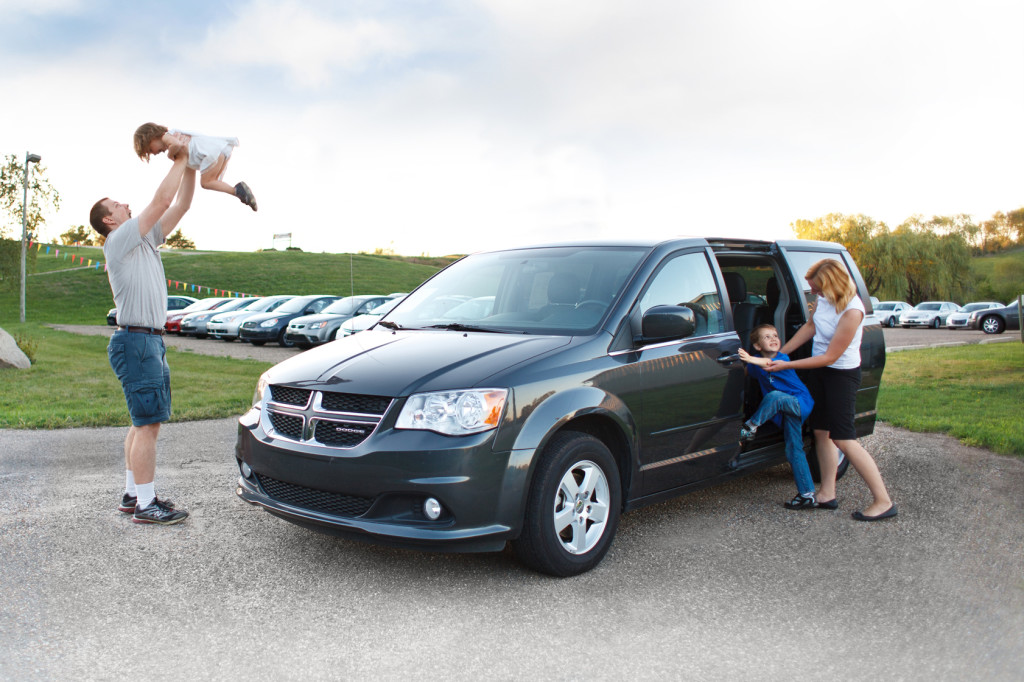 7) Complete Purchase
There shouldn't be any surprises at this point in the process if you've done your homework and the dealership has communicated clearly with you. This is the time to transfer ownership of the vehicle over to you – not time for the dealership to sell you on extras or surprise you with hidden fees (see point #4 above). If you feel pressured, there is no harm in walking away to find the same or similar vehicle at a car dealership you enjoy working with and who will make the process easy and enjoyable.
Warehouse Auto Company in Swisher, IA has helped our customer follow these principles since we opened 23 years ago. If you'd like to know more, check out our website at EnjoyCarShopping.com or visit our Facebook page. We serve the Eastern Iowa Corridor Area and can be reached at 319.857.4980.