Time is one of the most valuable commodities in each of our lives, and it can often be wasted at the traditional large dealership. You shouldn't need to spend several hours playing "good salesman, bad manager" just to get a fair price. You shouldn't have to spend hours in a finance office fighting back a barrage of additional products you don't want or need. And you shouldn't need a PhD to understand the purchase terms.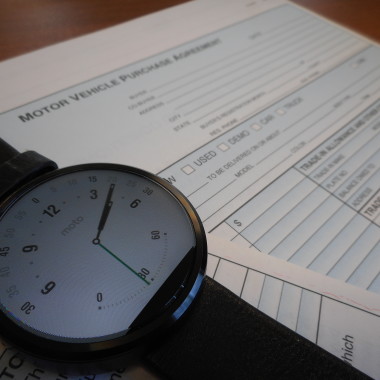 These common time wasters exist to make you feel like you've invested far too much time to turn back. It doesn't have to be this way when you choose a dealership that values your time as much as you do. From straightforward and fair initial pricing, to an expedited paperwork and delivery process, our customers consistently praise how quick and efficient the car buying process is at Warehouse Auto. 
Find out how we have offered our customers an enjoyable car buying experience for over 23 years in the Cedar Rapids and Iowa City area and view our large selection of hand-picked, inspected, guaranteed, clean vehicles at WarehouseAuto.com.