The Chrysler Town & Country (and it's twin the Dodge Grand Caravan) is one of our favorite vehicles and for good reason. It's a classy vehicle that handles well while providing great conveniences for busy families. Below are 7 reasons to appreciate this great vehicle.
1) Backup Camera (in select vehicles)
The backup camera adds extra peace of mind. The quality of this camera is excellent and the digital guides are a nice touch.
Although it isn't one of the reasons we've listed to appreciate about the Town & Country, the Flex Fuel option is a nice feature. You can choose to use E-85 Ethanol fuel or you can use your preferred choice of regular fuel.
2) Stow & Go Seats
The Stow & Go seats in the Chrysler Town & Country vans and the Dodge Caravans are one of the best things about this vehicle. These seats make it easy to transport people or cargo and since you never remove the seats from the vehicle itself, you have the option to pop up a seat when it is needed again.
In addition, you can choose a mix of Stow & Go seating and cargo configurations to suit your needs at any given time. Are you out running errands with the children and need room for a couple of large bags of mulch? Just drop the left rear seat and you'll still have seats for the children and room for the cargo.
3) Folding Head Rests (photo above)
While head rests are often needed, sometimes they are not and in those cases it is nice that these head rests fold down. It used to be that if you wanted to be able to see around the head rest (and therefore wanted it gone), you'd have to take it completely off the seat and store it away (with the risk that you may lose it).
Now, when you're using the seat for a booster or a car seat, just flip the headrest down and children in the back row have an easier time seeing mom or dad in the driver seat.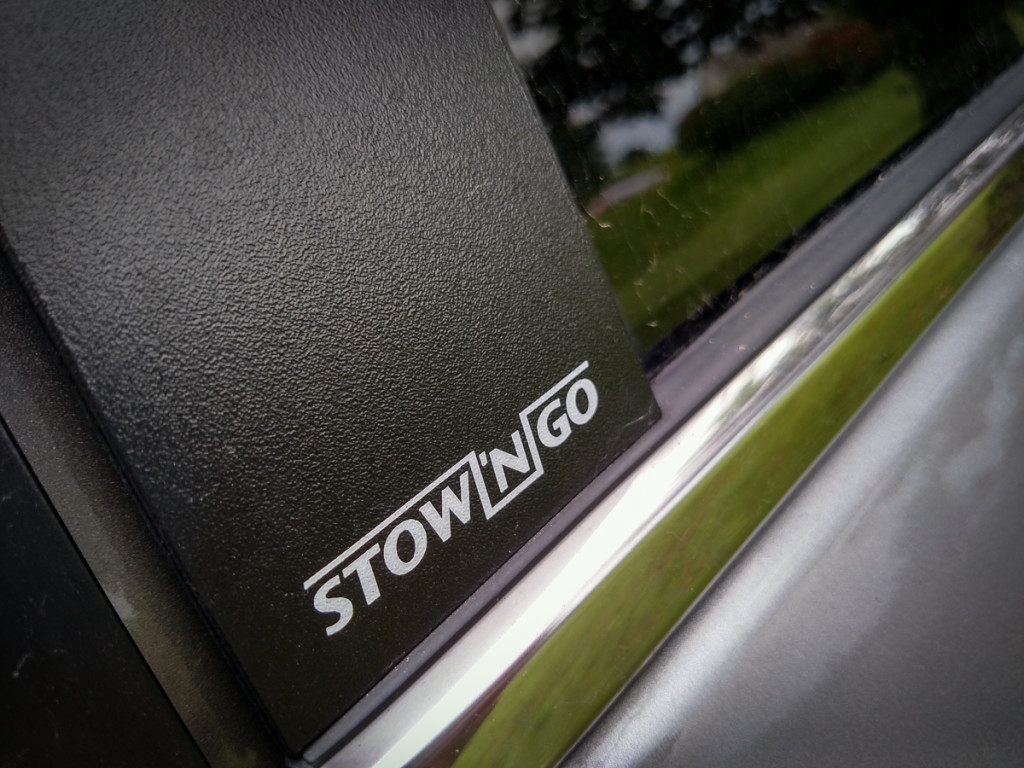 4) Dual Power Doors (select models) 
These doors are convenient with children or when transporting items! Enough said.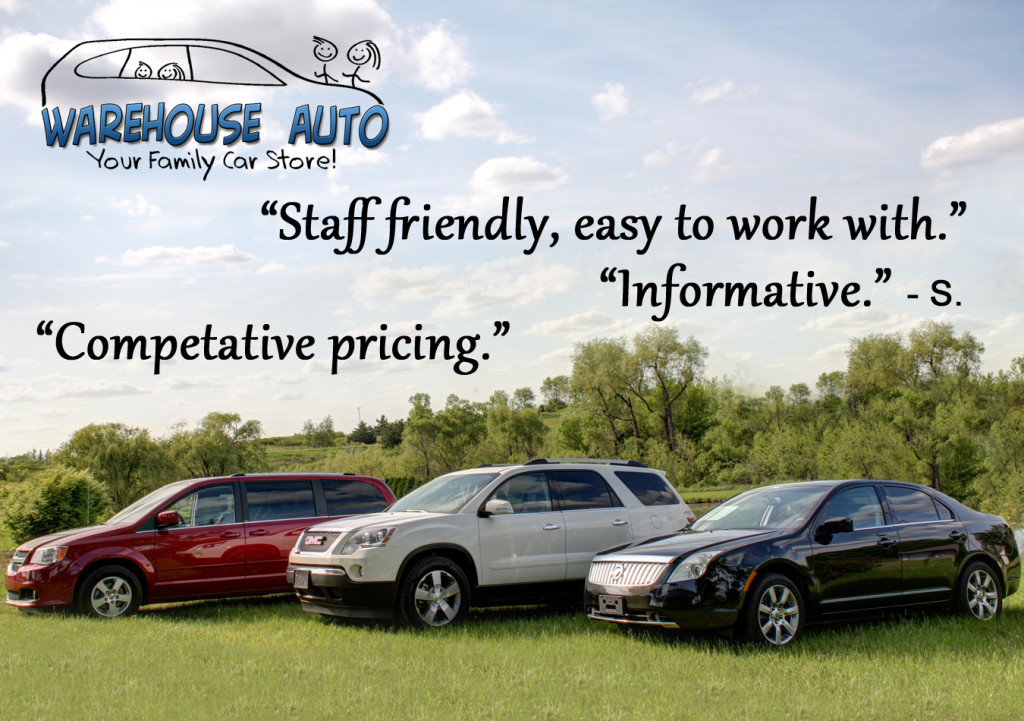 5) Rear Cargo Space 
The Town & Country vans and Grand Caravans have a lot of storage room in the rear. Although it is hard to see in this photo, the space is has a deep 'bowl' shape and includes hooks along the sides for plastic groceries bags to keep your food from rolling around. This comes in handy when you're only transporting a few bags in an otherwise empty back.
6) Power Lift Gate (select vehicles)
Who wouldn't love someone opening the lift gate for them when walking up carrying a large load? With a power lift gate, your vehicle does it for you. A quick double-push of the button on your key-fob and the rear door lift gate will open automatically. You can close it again with another double-push, by pushing the button on the side of the back of the vehicle (inside) or just by shutting it with your hand.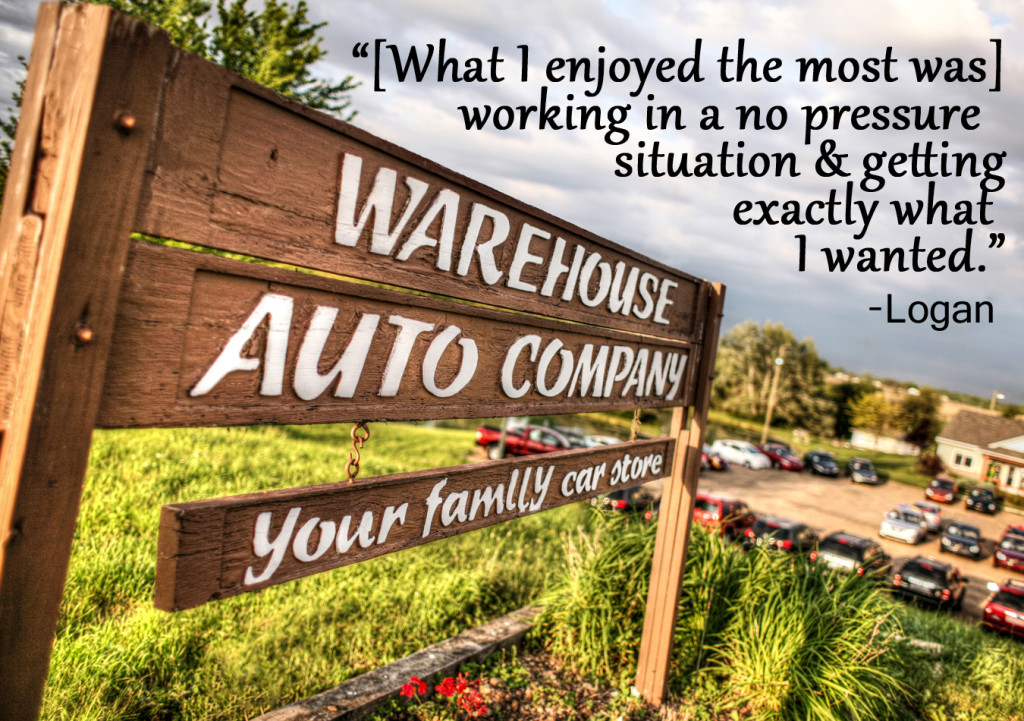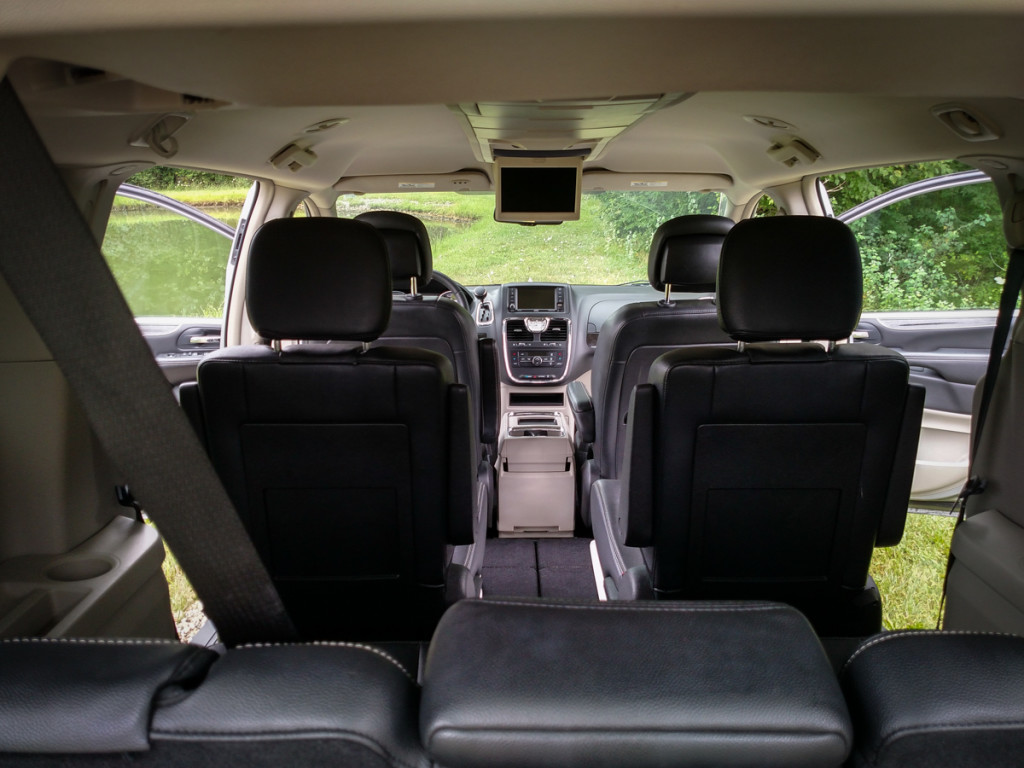 7) Center console 
The center console is made for convenience. When extended it moves into the middle portion of the vehicle for access by the occupants behind the driver. A power supply is inside and there is a large amount of storage space. Cup holders abound!
When pulled forward and 'folded' back up, it can be put into a compact position again (below).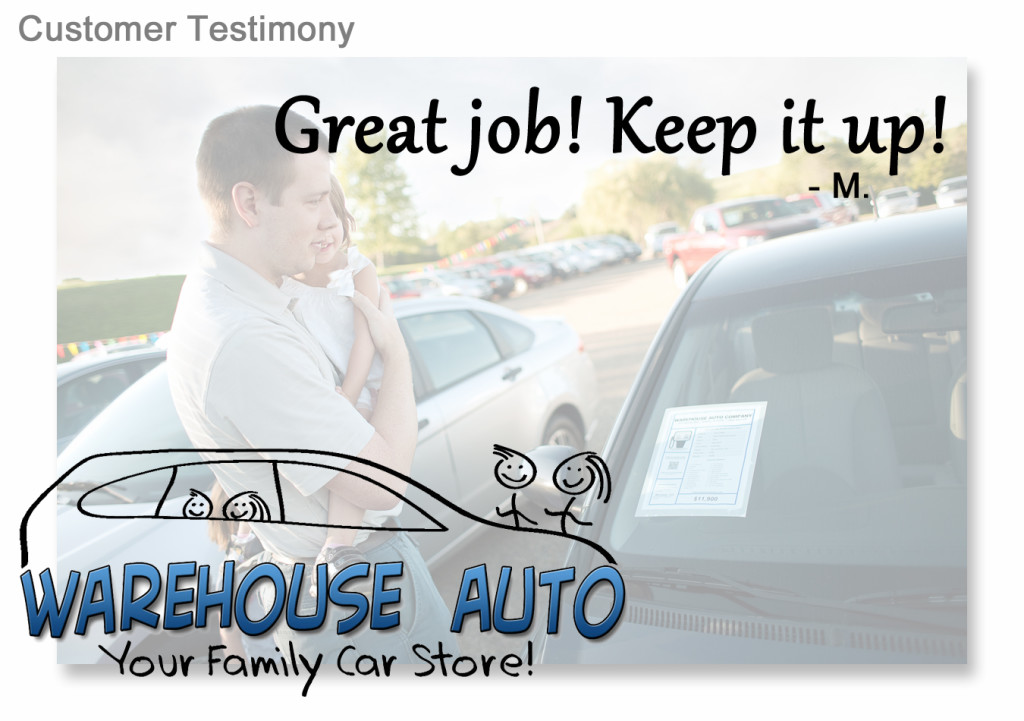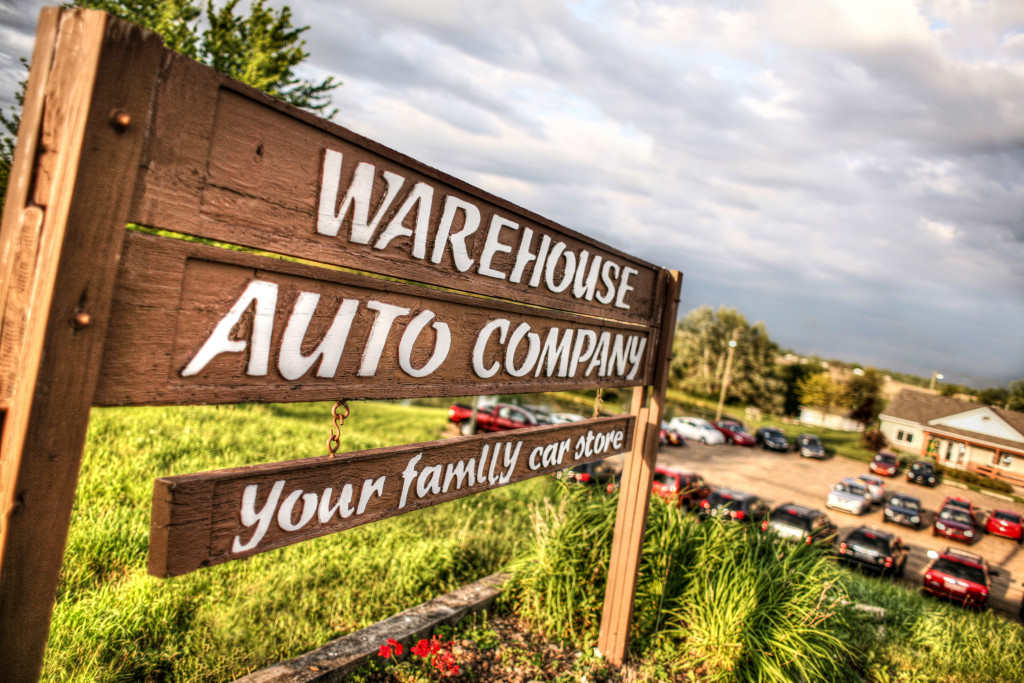 Enjoy summer and check out all the Chrysler Town & Country vans at Warehouse Auto. We're just off I-380 at the Swisher exit and you can find us online at EnjoyCarShopping.com.